Successful Story 1: Houseng Sheet Cutters Blooming in Pakistan.
Release date: [2018-4-21 16:45:49]
One of the largest board making company in Pakistan excels in printing, packaging with a worldwide presence. The company ensures the satisfaction of end customers by putting continuous efforts to improve state-of art packaging solution and the standards of services. In printing section the company produces a range of food packaging which includes flow wraps, food wraps and confectionary wraps.
The customer placed first order HSC-1500S to Houseng in Nov.2015, which was the first double rotary sheet cutting machine sold to overseas market, they're very happy with Houseng sheet cutting machine's performance and instant after-sales service, consequently they purchased 2 non-standard HSC-1900S according to customized requirement in Dec. 2015, and in Mar. 2017, they decided to buy another machine from us to match increasing output of paper milling equipment.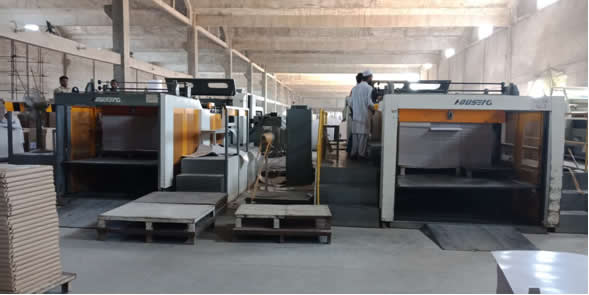 Copyright © ZHEJIANG HAOSHENG PRINTING MACHINERY CO.,LTD ALL Rights Reserveds.